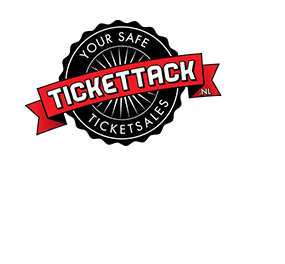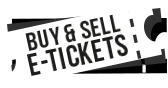 PRIVACY POLICY
Scroll the AVG all the way down.
Click on: I agree with the privacy policy And then on the red button (CONTINUE) If you don't see this then scroll down properly
When you visit our website you enable us to collect data. TicketTack believes it is important to safeguard your personal information with the utmost care
TicketTack respects the privacy of the visitors on our website, and will solely use the information you provide to us for previously determined purposes, in accordance with the Dutch Data Protection Act.
Purpose of data processing.
TicketTack collects personal data from users and visitors from the website www.TicketTack.nl for the following purposes:
To be able to deliver our services;
Direct marketing activities by TicketTack;
For statistical-, analytical- and research purposes;
TicketTack may disclose information about you:

To the extent that we are required to do so by law;
In connection with any legal proceedings or prospective legal proceedings;
In order to establish, exercise or defend our legal rights (including providing information to others for the purposes of fraud prevention).
Except as provided in this privacy police we will not provide your information to third parties.
E-mail.
When using the TicketTack website you will be offered via an "opt-in" the opportunity to indicate whether you want to receive information via email from TicketTack. If you choose not using this option you will not receive emails from TicketTack other than the emails related to the e-tickets you have sold or purchased.
Inspection and correction of data
The user or subscriber has the right to inspect his recorded personal data and to have it corrected, if necessary. To do this, please send an e-mail to  info@tickettack.nl. Your e-mail must always be accompanied by a copy of your identity card. A small fee could be charged for providing your data.
Unsubscribe direct marking.
If you don't want TicketTack to process your data for direct marketing activities you can fill out a form on the website www.tickettack.nl. Unsubscribe is free of charge. Your unsubscription will be processed as soon as possible.
Storage of data.
TicketTack will save your data no longer as necessary for processing purposes up to two years after the last time you made use of our services. After this period the data wuill only be used for statistical purposes.
In case you indicated you do not want to be approached for direct marketing purposes, all your data will be saved up to five years after that notification.
Security.
TicketTack has taken technical and organizational security measures to protect data in its possession against accidental or intentional manipulation, loss, destruction and / or against access by unauthorized persons information in its possession
Cookies.
On each internet visit to our website, TicketTack will install cookies on the visitor's  computer. Cookies are pieces of information placed on the hard disk of your computer each time you surf to www.tickettack.nl. The purpose of these cookies is to allow easier use of the website (for example, so that certain information on access control does not have to be repeated). Each user has the possibility to configure his/her browser in such a way that he/she is warned whenever cookies are created or, alternatively, can prevent their creation. In this latter case, however, the good functioning of the site can no longer be guaranteed in all circumstances. Cookies and log files also allow closer research into how the site is being used. Through traffic and profile analysis the functioning and range of services of www.tickettack.nl can be further optimized. Under no circumstances is there any monitoring of the information viewed or printed out by individual users. By using www.tickettack.nl.cookie you are able to switch the cookies of.

Contact/Customerservice.
Please send questions, comments or suggestions about TicketTack's privacy policy or concerning processing your data by TicketTack to our customerservice.
Agreements related to your data are always made in writing with parties that do confirm that they will comply with the legal provisions.
Copyright - intellectual property rights.
This website is produced and maintained by TicketTack.
All intellectual and/or industrial rights concerning names, logos, text, images, graphic design, trademarks, audio, animated files, video and the website TicketTack and other distinguishing resources form TicketTack and events are vested in the original holder with respect to the event, for the rest in TicketTack. The user of the website is not allowed to publish and/or to multiply or use these distinguishing resources without prior written approval from TicketTack. Reproduction/disclosure also includes placing mentioned objects on other websites.
Language.
The information provided on the English, French and German versions of the TicketTack website is an indicative translation of the Dutch website. TicketTack cannot be held liable for any errors in these translations.